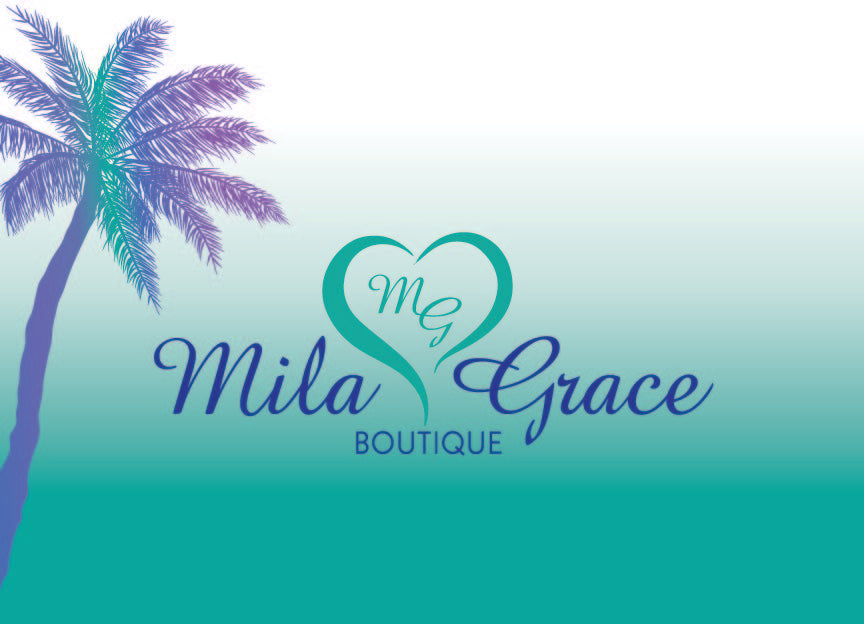 About Us
Hello, I am Bobbie, the founder and owner of MilaGrace Boutique. We offer a diverse range of partywear apparel, accessories, and gifts for teens and women of all shapes and sizes.
At MilaGrace, we are always in search of the latest fashion trends to share with you. Our collection predominantly features dresses for all seasons and occasions, available throughout the year. From everyday dresses to party dresses, bachelorette parties, girls' night out, date night, sun dresses, and even swimwear for all the water-loving babes out there, we have got you covered!
Although I am not a fashionista by trade, I have always believed that fashion should be more about what works for oneself than what works for everyone else. For me, fashion is all about wearing what makes me feel beautiful.
My love for dresses, the beautiful Sunshine State of Florida, and my passion for helping others inspired MilaGrace Boutique. MilaGrace is named after my mother, Mila, the most selfless person in our family, and Grace, my journey of experiencing the grace of God. The heart is not only a reminder of God's endless love but also the true meaning of MilaGrace, where "Mila" represents love, and "Grace" represents the grace of God. Experiencing God's daily grace has empowered me to fulfill my lifelong passion of helping others, and MilaGrace provides me with the means to do so.
My heart is simply happiest when I'm helping others, whether it's providing meals to families, offering employment to refugees and battered women through Fairtrade Accessories/Jewelry, or simply helping women and clients feel pretty. MilaGrace's mission is not only to enhance your beauty but also to continue helping others by giving back to local and global charities. In line with this vision, a percentage of all accessory and jewelry sales throughout the year will be directed to charities.
At MilaGrace Boutique, we believe that every woman is uniquely beautiful, and our goal is to help them embrace fashion with confidence. As George Eliot said, "It's never too late to be what you might have been." So we encourage you to be your own kind of beautiful! Come visit us and check out our latest styles.
Thank you for your support!

Bobbie
XOXO
About Us